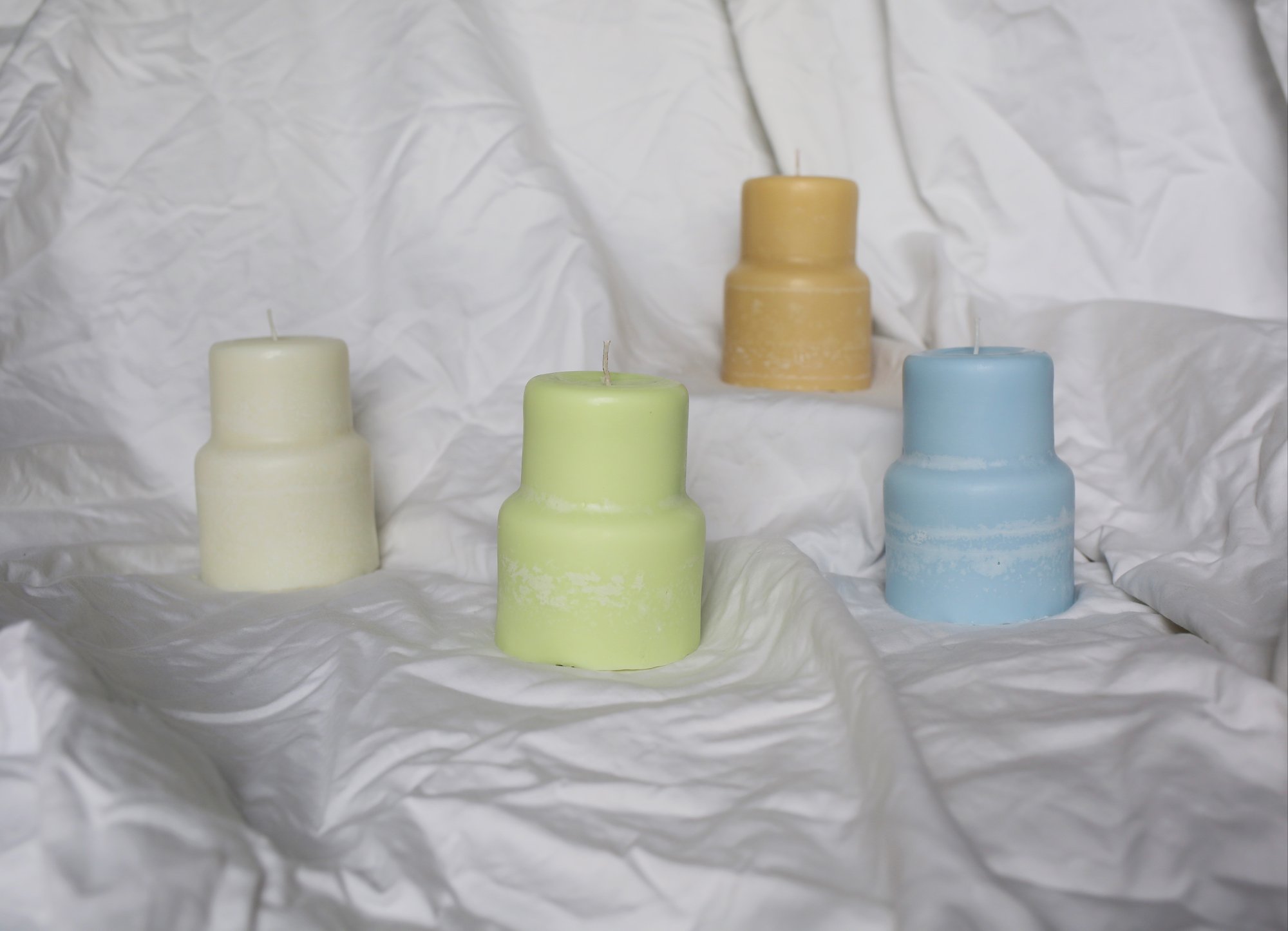 the myrtle candle
from the design to the mould to the candle
all completely handmade by in theorie. now for you.
in theorie candles are designed to sit and look pretty (they are good at that) however if you would like to burn, go ahead ! and enjoy a subtle scent.
around...
10 cm tall 6cm wide
as they are dyed with natural dye and are made with natural wax, a thing called "frosting" is very common. it gives the candles lil freckles... it can also develop over time. check insta highlight to see examples of frosting.
personally, i like it... gives them a bit of a unique look, bit of character... but just so you are aware.
btw. the cream colour freckles are the most unnoticeable.
every piece is made by hand, each product may come out slightly different.
please allow 1-4 weeks to receive your item. thankyou for your patience.
shipped worldwide. if your country is not listed please contact us via the contact page